Tung Ting is an oolong tea sometimes transliterated as Dong Ding, or translated as "Frozen Summit." I was eager to try the Tung Ting from Galerie du Thé when they offered to send me some. Although "medium" in terms of roasted oolong teas overall, the roast on this Taiwanese tea is on the lighter side for Tung Ting. This discovery was perfect for me since I usually prefer oolongs with a light or medium roast. This tea, I am happy to report, delivered great flavor, aroma, and salivation.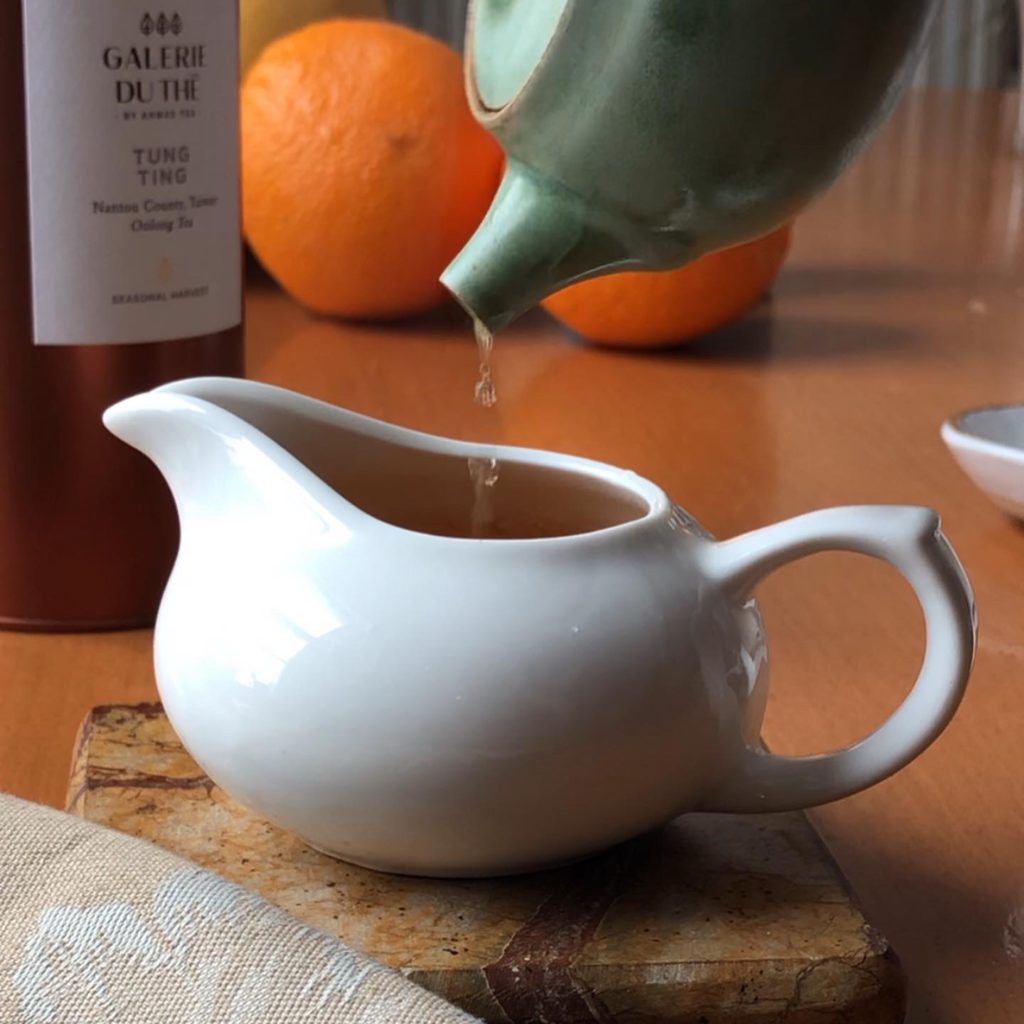 Tung Ting Steeping Instructions
I was surprised by the steeping instructions. Galerie du Thé recommended 2 tsp, 200ml, 95C, 3 minutes for this Tung Ting. Although the recommended steep-time was longer than I expected, I decided to give it a try. So, I infused the tea for 3 minutes each time.
Tasting Notes Across Five Infusions
This Tung Ting delivered a memorable and fragrant tea session across five infusions!
The first steep reminded me of warm oats with sweet milk and a gentle floral note.
The second steep was floral and mineral with a hint of apricot pit.
The third steep was very floral. It had good salivation, minerality, and a very long finish. Although the steeping recommendations only promised three steeps, I pushed on.
The fourth steep was incredibly floral, with even deeper salivation and that great finish again.
In the fifth steep, I reduced the amount of water a bit. It tasted very similar to the 4th steep. These leaves had more to give but I reached the time of day when I had to stop drinking tea.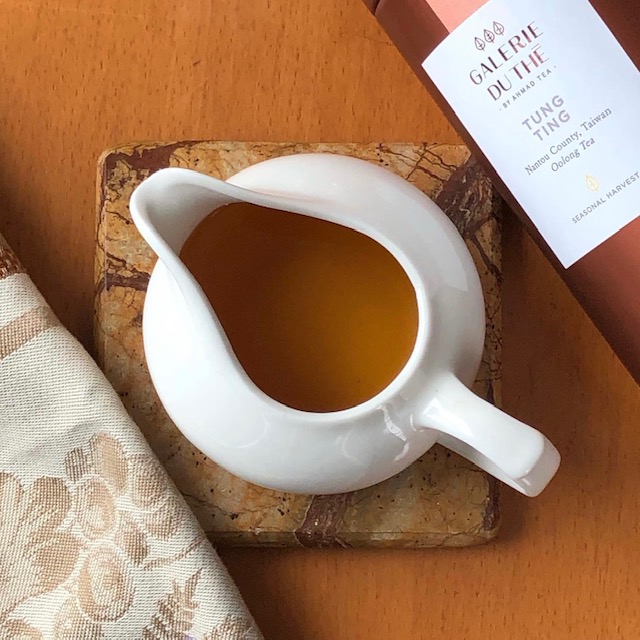 I could not believe how many minutes total (15!) I steeped these Tung Ting tea leaves and how the infusions progressed from good to great. The flavor of this tea and the beautiful, copper-colored tin (or "caddy," as they call it on the Galerie du Thé website) would make it excellent to give or receive as a gift. Have you ever tried Tung Ting (AKA Dong Ding or Frozen Summit)? What kind of oolongs usually entice you? I invite you to share your thoughts in the comments.
Interested in more tea reviews? You might enjoy my post, Two East Frisian Tea Blends. The review compares Harney & Sons and Thiele blends of a robust black tea that stands up to cream!
Thanks and a Word about Reviews
Galerie du Thé generously gifted me this Tung Ting tea with no responsibility to review unless I sincerely enjoyed it, which I wholeheartedly did. I only review teas that I enjoy and always disclose if a seller gave them to me. For details, you can read my Tea Infusiast Review Policy.