Tea Infusiast offerings to help us connect with and through tea.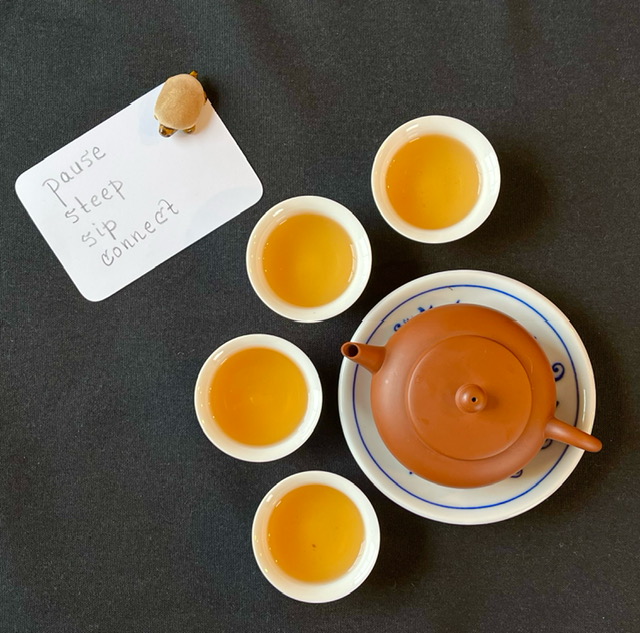 Virtual Tea Table, Spring Edition
SLOW DOWN AND CONNECT IN COMMUNITEA
Registration is open for the Virtual Tea Table, Spring Edition! It's a place for tea lovers to join online for a *weekday* tea break. We meet every other Thursday between 1:30-2PM ET, April 13-May 25th. Together, we pause, steep, sip, in restful communiTEA.
I've written about my personal reflections on slowing down and my incentive to continue the VTT group here.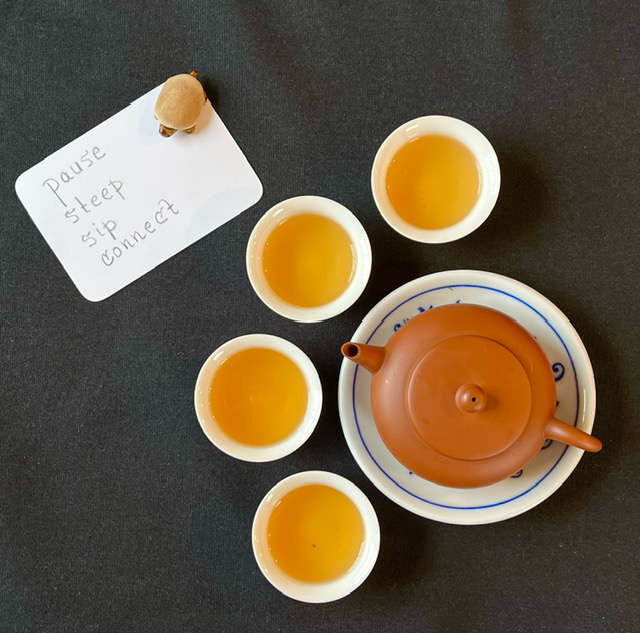 Our Monthly Newsletter
CONNECT WITH TEA INFUSIAST NEWS
Sign up for Tea Infusiast News, our monthly newsletter. Keep in touch, learn about virtual and in-person tea events Traci organizes, see highlights from the communiTEA, receive subscriber discounts, and more!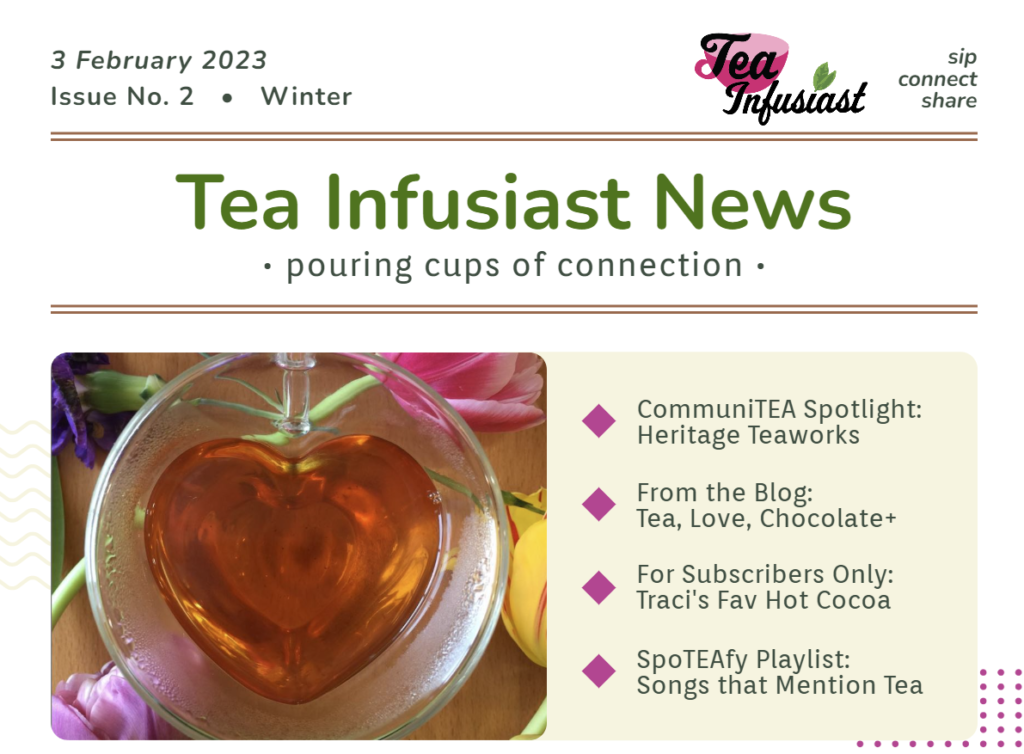 Spring Celebration Greeting Cards
CONNECT WITH FRIENDS THROUGH A DIFFERENT KIND OF TEA MAIL
Our limited edition Tea Infusiast Spring Celebration Cards feature beautiful photos of tea with sunshine, flower, and plants. They are a great way to send a card and kind words to your tea-loving friends. Mother's Day is also coming soon…